Far and Wild are part of a worldwide movement, encouraging both local residents & visitors to connect with our surrounding environment, learning how this can change our daily life & how we can support our planet long term.
They offer a range of experiences for guests to enjoy nature, local food & gentle exercise at the same time.
Read below to find out about just a few of their experiences or to visit their website to find out their full range of options click on the logo below: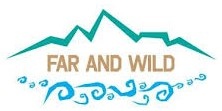 Foodie City Cycle
As part of their unique "Slow adventure" experiences, Far and Wild have created a partnership with The Walled City Brewery and The Legenderry Warehouse No. 1 to showcase both our city & its quality local produce.
Over 3-hour time period, tour participants will explore our historic city centre with time scheduled to include culinary delights from the partnered food establishments.
From £40 per person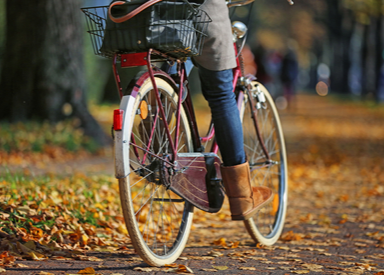 Moonlight Kayaking
Explore the Foyle Estuary, nearby coastline & river systems with the 3-hour kayaking tour which is scheduled to take place close to the full moon.
This is an exciting way to explore the local areas in a completely new light when nature is at it's most peaceful. Lead by experienced tour guests who will guide you from twilight until the tour concludes at moon-rise.
Some of the tours have given participants the opportunity to witness a meteor shower or a clear view of the starlit sky.
The moonlight kayak tour is best suited for adults or adults with children over 12 years of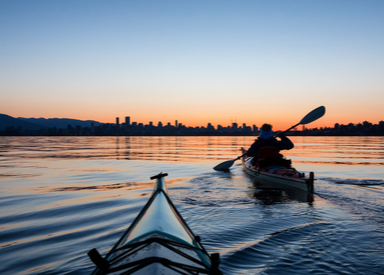 Guest review:
I was really excited about going kayaking and potentially spotting some meteors, though really, I had very little idea what to expect. I knew it would be good, but I couldn't have imagined it would be this fantastic. The team were really helpful and drew our attention to loads of different points of interest. The nature surrounding us – from the sunset in the sky, to the river, the estuary and the night sky – they were the real highlights. It was utterly unforgettable, and to see some meteors felt simply unbelievable. I would do it again in a heartbeat, and it was undoubtedly the highlight of my 2017 so far. HIGHLY recommend!
Boom Boards
Continuing their partnership with Walled City Brewery, this tour is the first of its kind in Ireland.
Long-boarding originated in Hawaii as the smooth & stable experience is said to mimic surfing the ocean there where the ocean has few waves.
The tour offers guests a new view of our city whilst learning a new skill!
The 2-hour session begins with a lesson in St Columb's Park so that participants can learn how to control their board and finishes with a visit to Walled City Brewery, to sample some of the brews made in their micro-distillery.