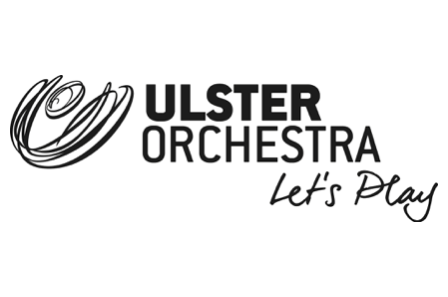 Founded in 1966, the Ulster Orchestra has been at the the forefront of musical life in Northern Ireland and the Orchestra's full-time musicians form the region's only professional symphony orchestra.
In 2019, the Ulster Orchestra appointed Daniele Rustioni as its Chief Conductor, a role which commences at the start of the Orchestra's 2019/20 Season. Rustioni joins a distinguished line of past principal conductors including Bryden Thomson, Vernon Handley, Yan Pascal Tortelier, Dimitry Sitkovetsky, Thierry Fischer, Kenneth Montgomery, JoAnn Faletta and, most recently, Rafael Payare.
An important aspect of the Ulster Orchestra's work across Northern Ireland is its annual touring programme of concerts, which brings live orchestral music to the heart of communities across the region. A new initiative for the Orchestra, Ulster Orchestra On Your Doorstep, was founded in the 2016/17 Season (the Orchestra's 50th Anniversary Season) and it sees the orchestra play in as diverse a range of venues as possible across Northern Ireland, sending everything from small ensembles and chamber music concerts, right up to the full symphony orchestra, far and wide across the region.
Valentine's Concert
Thursday 13th February, Guildhall
Doors 7.00, concert 7.30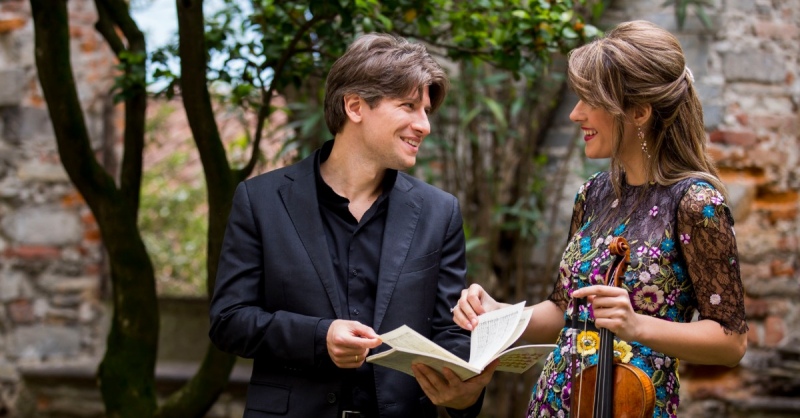 We have a special treat in store as our Chief Conductor Daniele is joined by his talented wife and star violinist, Francesca, for this wonderful Valentine's Day concert.
Prokofiev was deeply inspired by Shakespeare, hence composing the score for the Romeo and Juliet ballet, which includes the beautiful Balcony Scene, signifying the star-crossed lovers' first meeting and the scene at Juliet's balcony.
When Shostakovich began composing his First Violin Concerto in 1947, he was enjoying a period of relative calm. However, by the time it was finished in 1948, the situation had changed completely. Premièred after Stalin's death in 1955, this piece perfectly encapsulates how Shostakovich took the suffering of his absurd and treacherous world and transmuted it into something beautiful and profound.
The Manfred Symphony is a romantic four-movement work in tribute to a poem by Byron and contains the kind of melodic appeal and colourful orchestration that has made Tchaikovsky such a popular composer. Filled with passion and beautifully conveying the theme of tragic love, it is possibly one of the greatest symphonies of the nineteenth or any other century.
Special accommodation package!
Our accommodation package allows guests to extend their time in the Walled City to include an overnight stay with full cooked breakfast in The Gown Restaurant
From £139 per night for 2 guests sharing including breakfast & 2 tickets to the show.
For more information & to book call (028)71140300