Void Engage
Autumn / Winter Programme Of Events
Void Gallery is a contemporary art space located in Derry-Londonderry, Northern Ireland. With up to 5 exhibitions per year showing the work of established international and Irish artists, Void has created an international reputation for its wide-ranging and challenging exhibition programme. A key element to the gallery is the Void Engage programme, which places participation, engagement and learning at the heart of Void, making contemporary visual art accessible to visitors of all ages.
Void is committed to exhibiting national and international artists, we commission and produce new works that allow for artists to expand their practice. An integral part of Void is the Engage Programme that engages with diverse audiences through the education and outreach programme.
Void Gallery is open Tuesday - Saturday, 11 am - 5 pm. Admission is free. Void Gallery is supported using public funding from Arts Council Northern Ireland and Derry City and Strabane District Council.
Make your Mark – Family workshop with Leanne McLaughlin
Saturday 19th October, 2 pm - 4 pm
Join us for a family workshop with artist Leanne McLaughlin. In the first half of the workshop, participants will create individual abstract artworks using everyday objects and materials and exploring various medium including painting and collage. For the second half of the workshops, our objective will be to create one collaborative large scale piece, using the tools and skills we have learnt throughout the day.
Suitable Age Group- 6-10
Book to attend by clicking here
Drawing Workshop with Stephanie Gaumond
Tuesday 22nd October & Thursday 12th December
6.30-8 pm
Cost: £2 plus booking fee
Explore our current exhibition through drawing in this relaxed session with artist Stephanie Gaumond. To book click on your preferred date above.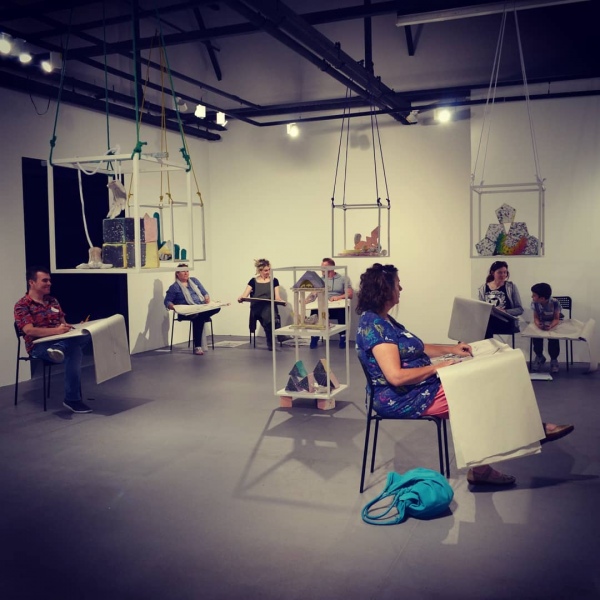 Sonia Shiel - I Am What You've Come To See - finissage
Friday November 1st, 2019, 6:30pm
I Am What You've Come To See concludes with Three Words - a performative reading made up of charade-like sketches between the artwork and its fictional maker as they journey through the landscapes-cum-chapters of the exhibition. Among other things, Shiel's folie à deux thrashes between form and façade, sculpture and prop, dialogue and monologue to explore the veracity of creative intent, the indeterminacy of meaning, and the sound that circles make as soon as they are born.
In this exhibition the artist Sonia Shiel has transformed the three gallery spaces into a circular narrative, casting the audience as its central protagonist. The viewer is compelled to move through the galleries by a series of scripted audio-visual instructions, strategic objects and obtuse props that feign seemingly ungovernable chances - in a shape-shifting journey that is entirely staged.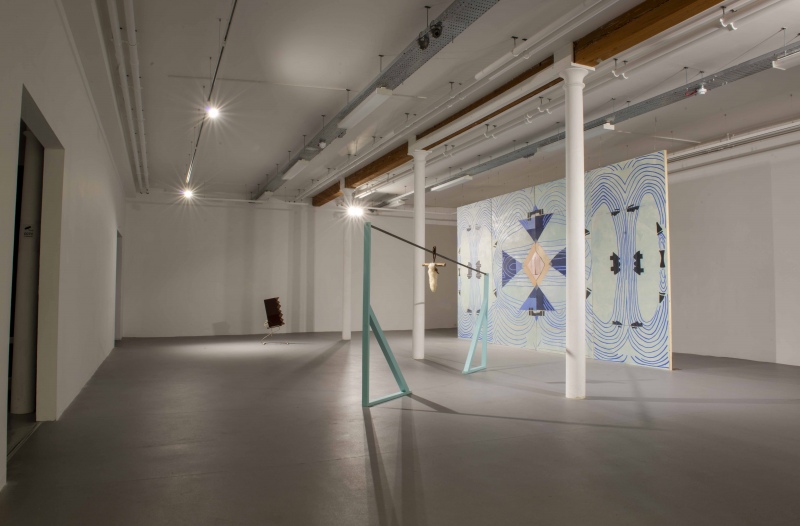 Derek Jarman – This is England – opening weekend
Time TBC
Derek Jarman's exhibition The Last of England at Void came about through conversations and mutual admiration of the artist's work. This year marks the 25th anniversary of his death and his work still feels urgent and contemporary. The GBH paintings series will be exhibited along with his film The Last Of England(1987). These were selected as they reflect and resonate with our current political environment, especially within the context of Northern Ireland.
• For further information on Void Derry or to arrange a tour or interview, please contact: Tansy Cowley, Press & Marketing Coordinator, Void Gallery, Derry
marketing@derryvoid.com / 028 7130 8080