The Northern Ireland Hotels Federation hosted its annual 'Hotel Receptionist of the Year' gala awards ceremony in the Killyhevlin Lakeside Hotel & Lodges on Wednesday 10th May 2017. Almost 80 entrants from Northern Ireland's top venues were competing for gold in the various categories. However, it was talent from the North West hospitality providers that shone through.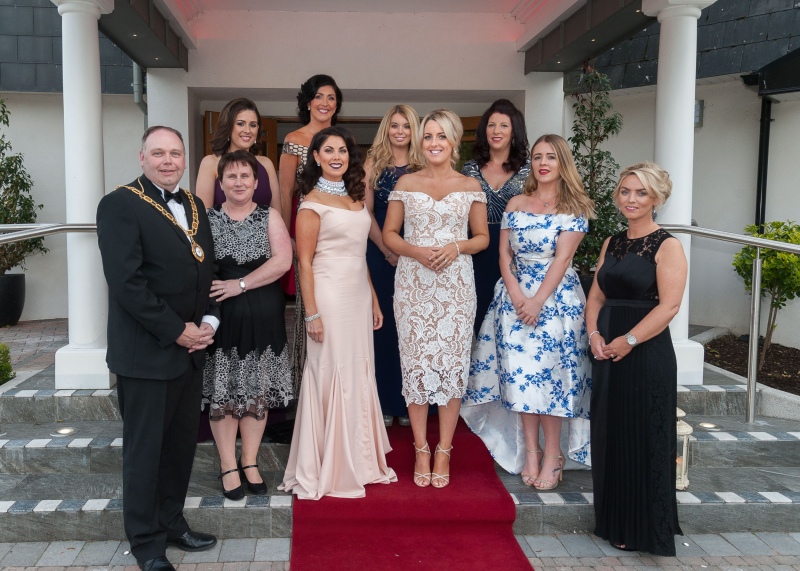 Ciaran O'Neill, President of NI Hotels Federation and operator of Bishop's Gate Hotel, discusses the awards:
"It is great to see such enthusiasm for these awards. We had a record number of competition entries this year. The standard was particularly high and the judges did comment on the exceptional quality of the finalists from Derry-Londonderry, which included Bishop's Gate Hotel, Waterfoot Hotel and Maldron Hotel."
""It is a pleasure for the Northern Ireland Hotels Federation to recognise the important role of the receptionist, reflect on the exceptional talent that we have in Northern Ireland and reward those who ensure the success of our hotels. Within the tourism industry, people are an essential part of our hotel product – we simply cannot function without them! The receptionist role is multi-faceted. It includes welcoming guests, dealing with queries, managing complaints and imparting information on local attractions. Receptionists must have an excellent knowledge of not only their own hotel's amenities but of attractions, sites and products in their local area. Every day they deal with a wide range of requests and many miscellaneous issues.

Scooping the title of 'Hotel Receptionist of the Year 2017' was Laura Curran of Bishop's Gate Hotel, Derry-Londonderry. The judges described Laura as "someone who has such passion for the job and the industry, she should be bottled and used as a global ambassador! " Stephanie McCarron from Bishop's Gate Hotel was Runner Up in the 'Hotel Receptionist of the Year' category.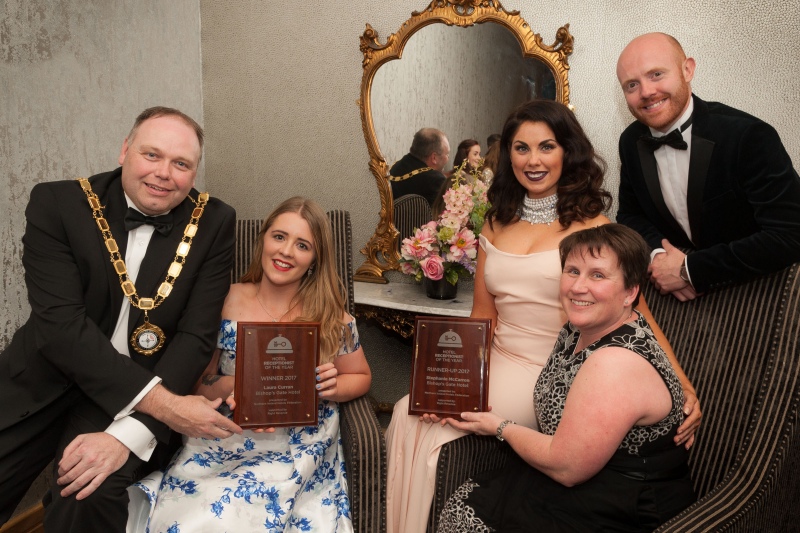 The competition is kindly supported by Tourism Northern Ireland, Right Revenue, Net Affinity with additional support from Fermanagh & Omagh District Council.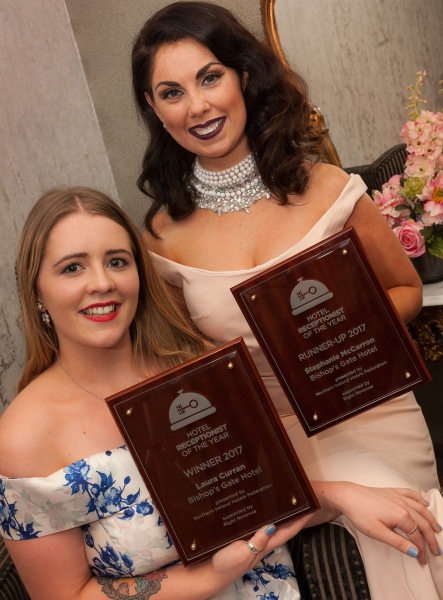 Photo Credit :Northern Ireland Hotels Federation