Popular Wedding Traditions - Part 2
A few weeks ago we shared the history behind some common wedding traditions (the original post can be viewed here), as there are lots of common patterns and links to wedding celebrations we decided to investigate some more:
Bridesmaids
From as far back as ancient Roman Times there have been female companions for the bride on the morning of the wedding – originally, they all dressed in a similar style of dress to the bride, but this has since evolved.
It was Roman Law that witnesses must accompany the bridal couple so as to confuse evil spirits who may wish them harm and also the bridesmaids acted as "decoys" in case any spurned suitors would attempt to kidnap the bride or steal her dowry as she made her way to the wedding ceremony.
In modern times bridesmaids are of course there to help brides with inspiration, planning and ensuring the day runs smoothly.
Some of our weddings have opted to have intimate celebrations and did not include a bridal party, rules as they say are meant to be broken!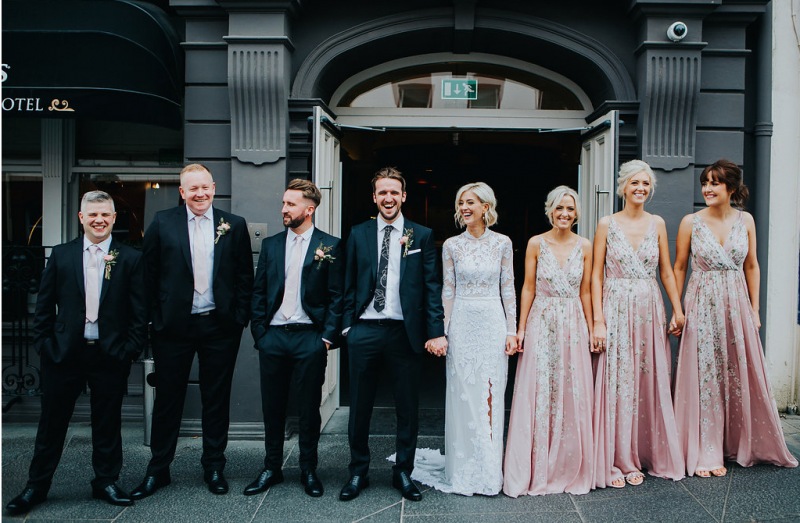 Photo Credit: Holly & Lime Photography
Bridal Shower
Many years ago, a dowry was considered an essential part of a marriage agreement, this left brides whose families did not approve of her choice of husband with a problem. In some situations where this was the case the brides' friends would gather and "shower" her with gifts so that she could marry the man of her choice.
Modern-day bridal showers, whilst sometimes featuring gift exchanges are more of a celebration of reminiscing of the brides' life up until her marriage as she prepares to begin an exciting new chapter in life.
Our Afternoon Tea has proven to be a very popular bridal shower celebration – an ideal way to enjoy time with guests of all ages in our stunning Hervey Library with delicious sweet treats and unlimited tea.
For larger celebrations both our 7 London Street private dine space and Northern Counties Ballroom can also be reserved for group afternoon teas, subject to availability.
For more information and to make a reservation for Afternoon Tea call our team on (028)71140300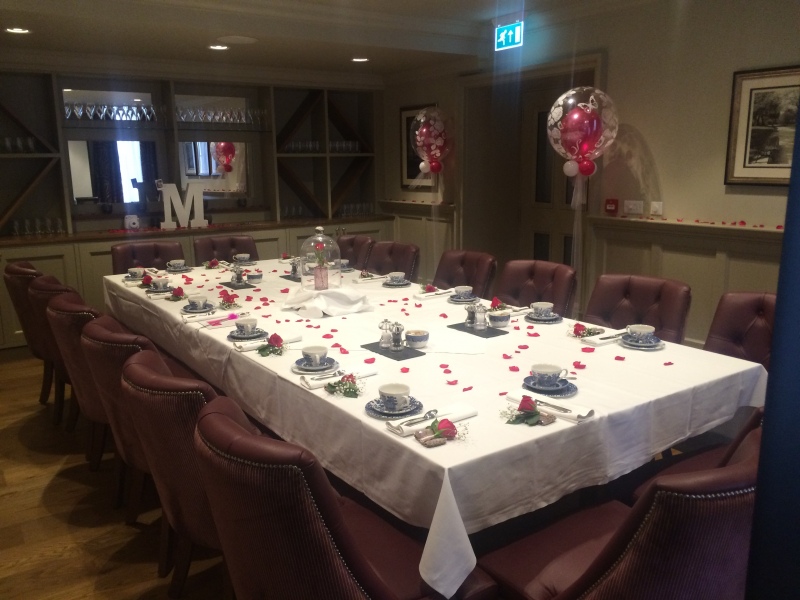 Wedding Rings
A circle never ends and so represents eternity which couples are committing to spend together when they marry. Use of rings in wedding ceremonies have been recorded in both ancient Egyptian and Roman cultures.
Most often, the rings are worn on the third finger of the left hand as it was once believed that a vein in this finger went directly to the heart but there are several countries where it is worn instead on the ring finger of the right hand.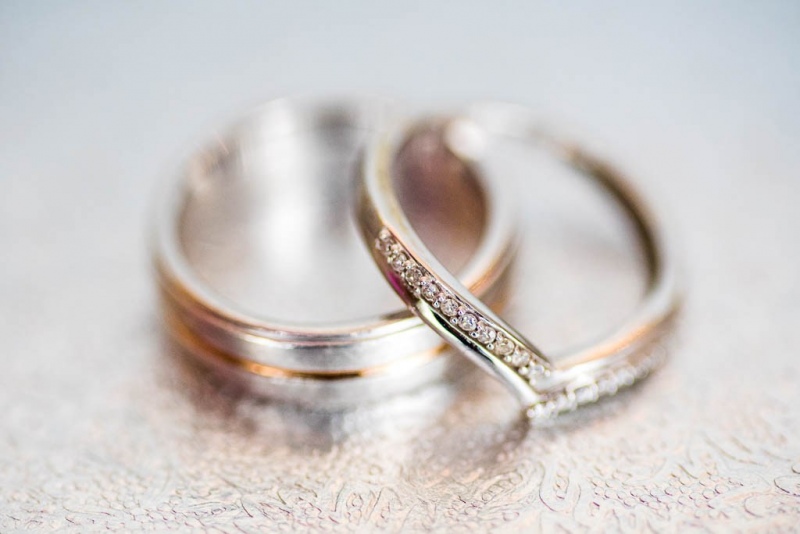 Photo Credit: Bernard Ward Photography
Wedding Cake
In ancient Rome cakes were featured in wedding celebrations but not to be eaten, instead the groom would throw the cake over the bride's head – this was intended to bring them fertility luck.
In the past 100 or so years a new tradition began where couples would save the top tier of their cake (fruit cake) to eat one year later. Cakes were expensive to purchase and so to save some money couples would keep one tier to serve at their first child's christening celebration which was expected to be a year after the wedding.
We have found that many couples are beginning to move away from traditional style cakes – we have hosted weddings who opted for cupcakes, dessert tables and two of our favourites – the Snowball cake and a couple who opted for a "Cheese" cake!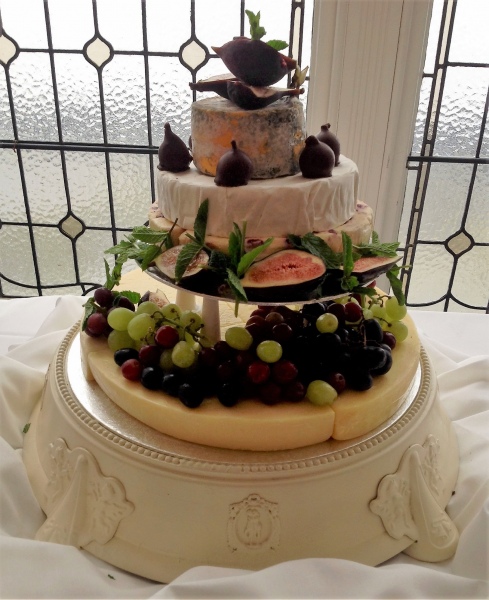 Wedding Favours
European nobility started the trend in the 16th century by handing out cubes or small boxes of sugar – an expensive and rare delicacy at the time – as a show of wealth and to thank guests for attending. As sugar became more commonplace, it was succeeded by sugar-coated almonds (traditionally 5 sweets are given to represent health, wealth, happiness, fertility and a long life for the newlyweds).
At Victorian weddings, the bride and groom would give favours out by hand – 'for luck' – to each guest, rather than placing them on a table.
Our Bishops Gate Wedding Collection Package includes a wedding favour for all guests – a chocolate disc made by Chocolate Manor - featuring personalised text with names of the wedding couple and celebration date made with the finest Callebaut Belgian Chocolate and presented in individual boxes.
Our Wedding Collection Package features many of the services and items which couples can spend days searching and planning for – we aim to take as much stress and work away as possible, allowing you to enjoy the planning process and celebrations!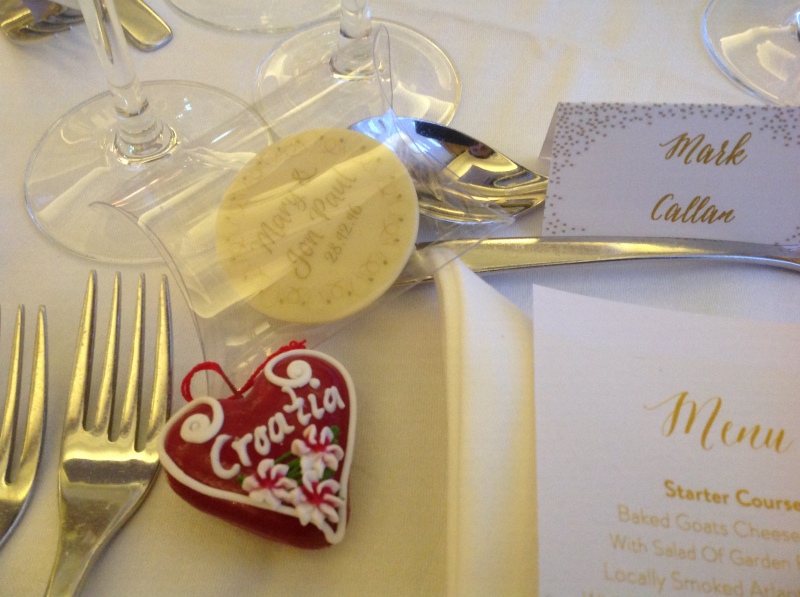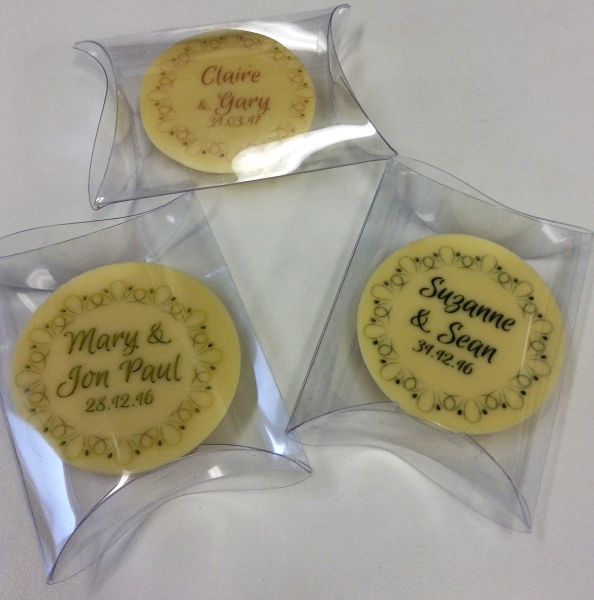 For more information on our inclusive and bespoke wedding package options, to make an appointment to view our Northern Counties Ballroom and discuss plans in detail call (028) 71140300 or email sales@bishopsgatehotelderry.com