Wedding Traditions Explained
Our Events Team have found that many of the couples hosting their wedding celebrations in Bishops Gate Hotel are moving away from many of the "traditional" elements of wedding celebrations. Many of these traditions are often misunderstood or the reason for them are unknown so we have researched some and found out why they were so often included in this important day, also featured are some images from celebrations we have been honoured to look after:
White Wedding Dress
Although many people believe that white has always been the chosen colour for bridal gowns this is not the case and it is in fact due to the popularity of Queen Victoria's Wedding Dress!
Prior to Queen Victoria marrying Prince Albert of Saxe-Coburg and Gotha in 1840 blue was in fact the most popular colour for wedding dresses as it represented purity, but when Queen Victoria chose the colour white for her dress she created a fashion trend which has endured for almost 2 centuries!
Some brides now opt for more colourful wedding dresses, to date our brides have stayed with a neutral colour for their gowns – could you be the first to break this tradition?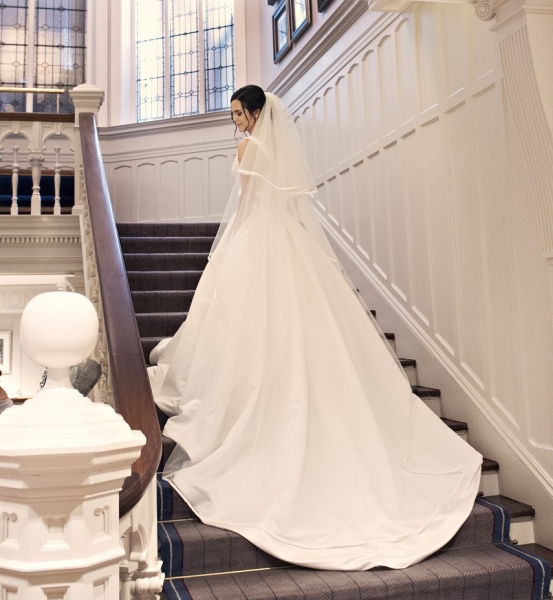 Photo Credit: Louise Brolly Photography
The groom standing on the right side of the aisle
Again, dating back to many years ago, grooms would wear swords to their wedding ceremonies to protect their bride and the dowry. The reason they always stand to the right side is simply because it is more common for people to be "right handed" and so keeping their betrothed to their left means that their sword hand is always kept free in case trouble should appear.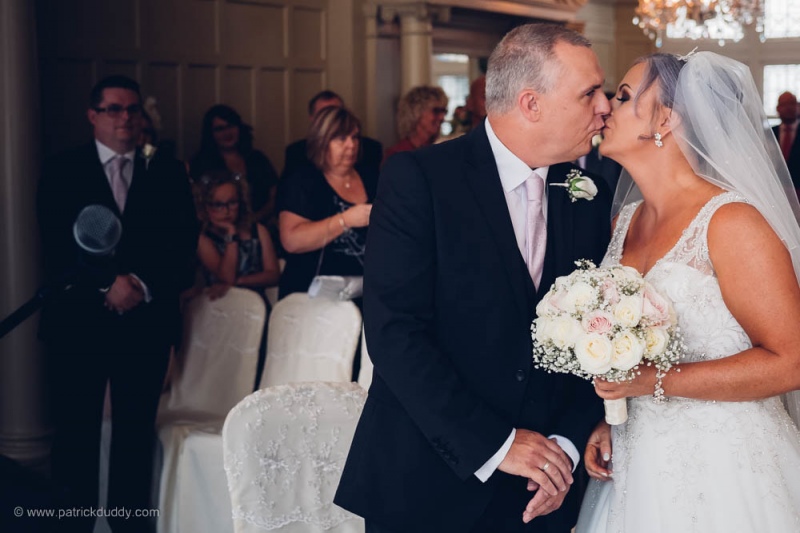 Photo Credit: Patrick Duddy Photography
Something old, something new….
This tradition is based on luck and superstition, each of the items represents different areas of the bride's life:
Something old – ties the bride to her life before marriage with her family
Something new – to represent the new life she is about to embark on with her new family
Something borrowed – This is traditionally given by a someone who is already married – to share a bit of their successful marriage with the new bride
Something blue – As we mentioned above, blue was thought of to represent the colour of purity which brides were considered to be on their wedding day
And a sixpence in her shoe– To bless the marriage with wealth and prosperity. This tradition began in the late 17th century and formed part of the dowry gift to the groom.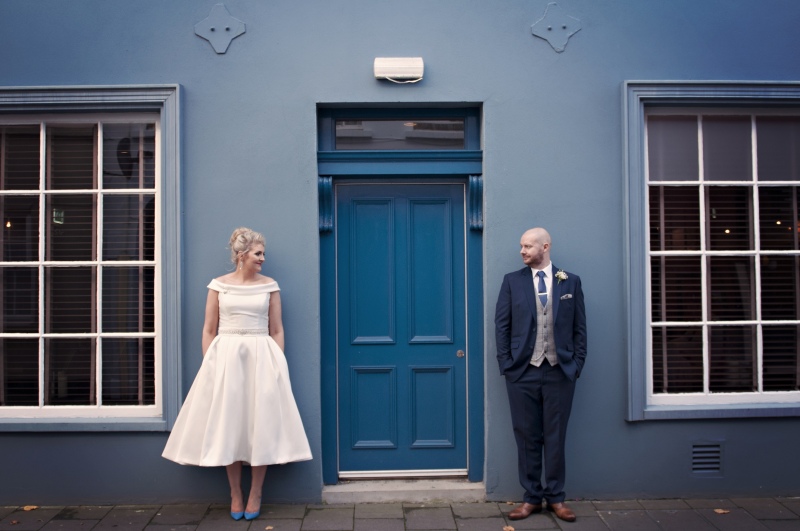 Photo Credit: Louise Brolly Photography
Bridal Veil
The wearing of a veil can be traced back to Roman Times and symbolised the brides virginity, modesty & purity. There are also some who believe that veils are related to the tradition of arranged marriages – the veil was used to disguise the bride's appearance so that the groom would not change his mind about taking part until after the ceremony had concluded.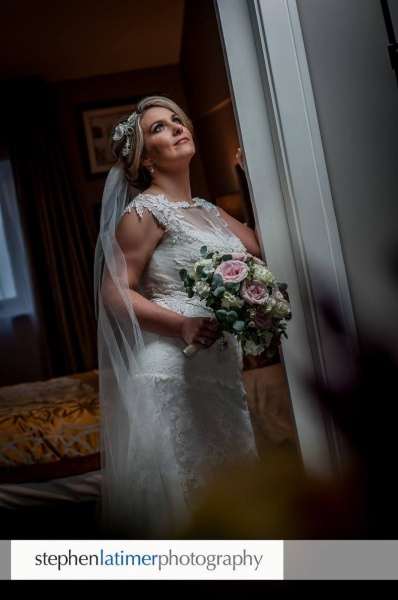 Photo Credit: Stephen Latimer Photography
Bridal Bouquet
As far back as the 15th century there are records showing brides carrying arrangements to their wedding celebrations but at that time the brides carried bouquet of herbs – these were chosen to ward off evil spirits who could be jealous of the bride's happiness and want to cause harm to her.
Later bouquets changed to be floral arrangements with the reason becoming that centuries ago guests may not have had access to regular bathing facilities and so the scents of the flowers would help to disguise any unpleasant aromas.
Today bridal bouquets are often chosen based on the flower types in season at the time of ceremony or sometimes for reasons that the flowers represent.
Queen Victoria is also responsible for a royal floral tradition with many royal brides such as Catherine Middleton (now Duchess of Cambridge) and Meghan Markle (Duchess of Sussex) carrying myrtle in their bouquet – sprigs which were cut from a myrtle tree Queen Victoria planted herself.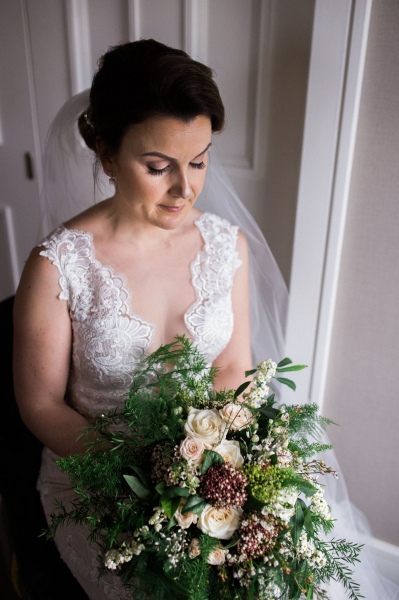 Photo Credit: We Can Be Heroes Photography
There are lots more wedding traditions and saying's we have researched and will be explaining in the coming weeks – check back to our blog for updates!