In July The Foyle Maritime Festival returns and will host a stopover of the famous Clipper Round the World Yacht Race!
The festival takes place from 14th-22nd July with many of the activities and events will take place along the Quay – just a short stroll from our hotel.
Included in this years planned events include a "Seafood Kitchen" where foodie fans can watch and learn from some of our city's most talented chef's as they demonstrate their expert knowledge of preparing the finest in locally sourced seafood.
The Maritime Markets will be located along the riverfront and will once again be filled with a wide range of merchandise from across the world along with some of our local regions talented craft artisans.
Music will also be an important feature of the Maritime Festival with 3 stages hosting local performers along with an option for budding musicians to join in at open times!
There will be 2 outdoor concerts featured in the schedule both taking place in Ebrington Square. On Sunday 15th July "We are together" festival features 3 arenas of music with headliners Paul Van Dyk, Route 94 & Gareth Emery.
On Saturday 21st July "Lush! Classical" Featuring the 65 Piece Ulster Orchestra, world renowned DJs and live vocalists will pay floor fillers from the past 20 years in the Ebrington Square, overlooking our historic city.
The festival culminates in the impressive Parade of Sails display on 22nd July which, in previous years, has attracted thousands of visitors to the city's riverfront to watch as the Clipper Boats sail up and down the River Foyle in preparation for the start of their next race which begins at Greencastle.
Take a Paddle Board Tour of The River Foyle
Far & Wild Adventure Tours offer a range of unusual activities for both city visitors and local residents interested in seeing the city in a new way!
The fascinating Stand up Paddle Board Tour incorporates the 3 bridges located along the River Foyle, a unique and stress-free way to enjoy approx. 2 hours. This is the first and only historic city tour by SUP in Ireland!
Far & Wild also offer Urban Bike Tours, Moonlight Kayaking & Boom Board Tours – Visit their website for more information and to book by clicking here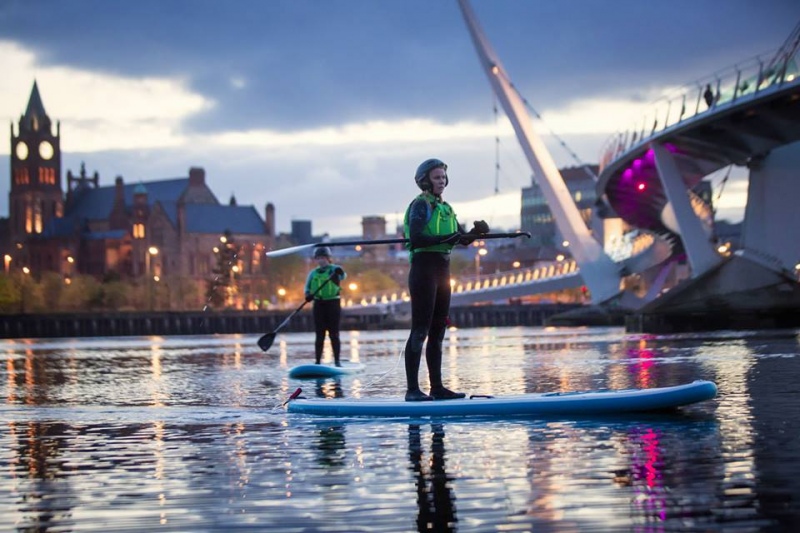 Photo credit: Brian Morrison / Far And Wild Tours


Visit Mussenden Temple & Downhill Demesne
Just a short drive along the stunning Causeway Coastal Route is the beautiful Mussenden Temple – a building some people would argue is the most photographed building in Northern Ireland, partly due to its location, dramatically perched on the edge of a 120ft cliff!
Built by Bishop Frederick Hervey – who our Hervey Library was named after and whose portrait hangs within the room, as a private library for his cousin Frideside Mussenden so that she could relax and read whilst enjoying views over the Atlantic whilst visiting the Bishop at his residence.
Close to the temple are both Hezlett House, a beautiful 17th Century thatched cottage and Downhill House, also built by Bishop Hervey and whose design was inspired by the Italian travels of the "Earl Bishop".
More information available: http://www.discovernorthernireland.com/Mussenden-Temple-and-Downhill-Demesne-Castlerock-Coleraine-P2928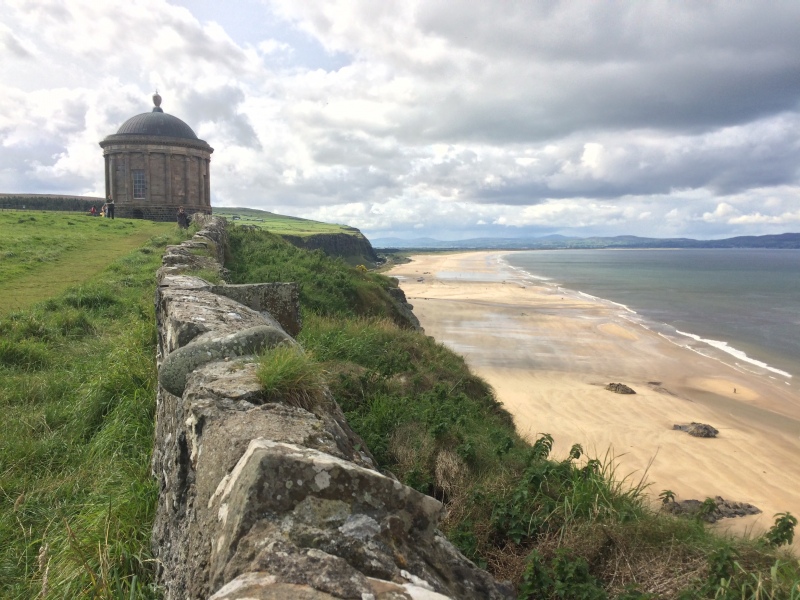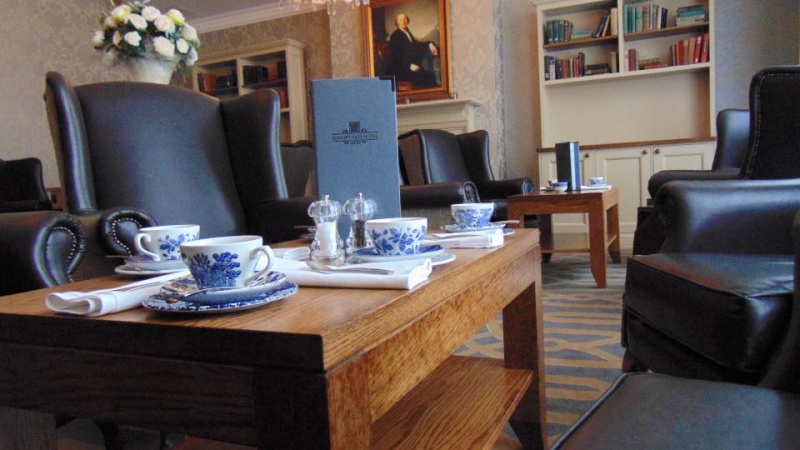 A portrait of Bishop Hervey can be found in our Hervey Library - home of our Afternoon Tea Service. Afternoon tea is served daily from 12-4pm (subject to availability) and can be booked by calling (028)71140300
Traditional Afternoon Tea - £18.99 Per guest
Sparkling Afternoon Tea - £25.00 Per guest
Advance booking is required to guarantee availability.
Book a helicopter trip over the city
See the Walled City from the skies with a flight with Cutting Edge Helicopters. Based in Eglinton the company offer a range of tours taking in different landmarks along the North Coast and a specific tour of seeing the sights around our city.
The friendly team of pilots will help to point out some of our city sights – the city walls being unmissable and our building can be easily found close to St Columbs Cathedral!
Take part in The Walled City Pro AM Tournament
First hosted in 2017 this 2-day tournament returns to the walled City in August 2018.
This tournament has already become a top attraction in the Summer's sporting calendar. Showcasing both local and international talent the tournament takes place in both City of Derry Golf Club and Foyle Golf Club.
Title sponsor Ciaran O'Neill, Managing Director, Bishop's Gate Hotel explains the importance of the event: "Building on the success of last year's event, we are keen to attract premium sporting events such as the Walled City of Derry Pro Am tournament. This year I am delighted to be the title sponsor with support from Visit Derry, Total Golf, Nuprint, Partridge Peartree, Citroën JC Halliday & Sons and mintbet.com, all of whom have been instrumental in attracting Irish PGA professionals back to the City. This tournament will showcase local and international talent, while making a significant contribution to the local economy.
"We are also delighted to inspire budding young golfers as part of the wider community outreach programme. On Friday 24 August, from 2pm Foyle Golf Academy will welcome the stars of the next generation. Run by PGA Professionals, Foyle Golf Academy welcomes young people aged 6 to 14. Whether you're brand new to golf or want to perfect your technique, your game will benefit from professional advice".
For further information please contact City of Derry Golf Club on 028 7131 1496 or Foyle International Golf Centre on 028 7135 2222.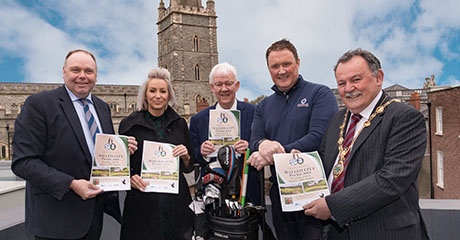 Be inspired by Visit Derrys new showcase video!

Visit Derry, in collaboration with Tourism Ireland have created this fantastic video to showcase many of our local visitor attractions: