Things to see and do in the Walled City
March 2019
Walled City Music Festival
7th - 10th March 2019, Multiple Venues
Founded in 2008, the Walled City Music Festival aims to bring outstanding classical music and culture to our city.
The annual event has attracted international performers such as Sir James Galway, The Fitzwilliam String Quartet, Brodsky Quartet and many others to perform.
The festival schedule includes performances from visiting performers, local artists and also workshops, masterclasses & events to encourage people to develop their skills and experiences.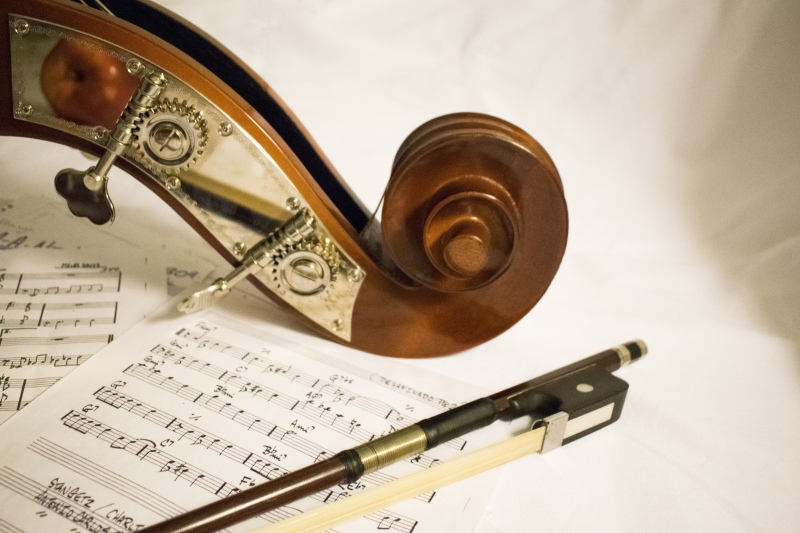 Tir na nÓg Spring Carnival Parade
Sunday 17th March 2019 - Parade begins 2.00pm
The annual St Patrick's Day Parade this year has chosen a them of Tir na nóg, a celebration of children & young people– the celebrations will include flamboyant and creative displays from many local organisations.
The parade begins from Bishop Street car park, just a few steps from our entrance.
Reservations are available for Sunday Lunch in our Northern Counties Ballroom – the perfect viewing spot for the passing parade! Lunch will be plated service allowing guests to relax whilst our team provide food and drinks service directly to your table.
3 Course lunch with tea & coffee - £21.50 per adult / £12.00 per child
Advance booking is required. To make a reservation for lunch call (028)71140300
To find out about the parade route and other festival plans click here and to read about the story of Tir na nog, the story behind the festival theme, click here

Visit the city's newest mural "Derry Girls"
The second series of the hit show Derry Girls returns to tv screens in March. The show has been popular in many countries including America. To celebrate the popular show Channel 4 Commissioned a mural of the Derry Girl characters including "the wee English fella" which can be found on Orchard Street – just a short walk from our hotel. The mural has already proven to be extremely popular with both local residents and city visitors!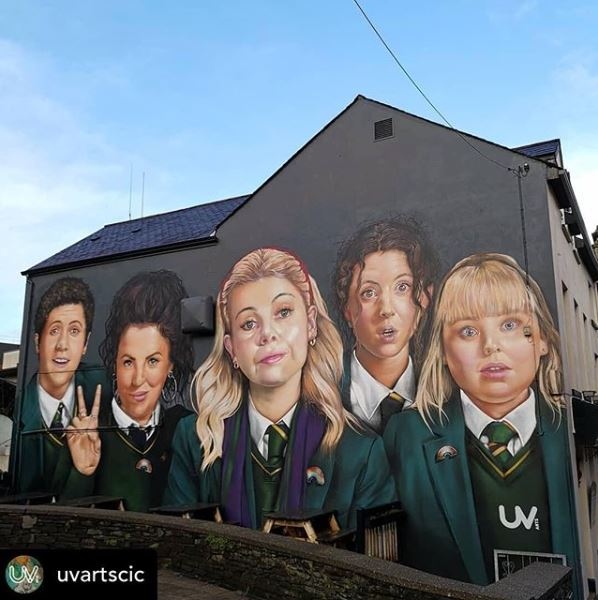 Photo credit: UV Arts CIC
Visit "Coming Home: Art and the Great Hunger" Exhibition
An tSeaneaglais / The Glassworks: 18th Jan 2019 - 16th Mar 2019
Ireland's Great Hunger Museum at Quinnipiac University in Hamden, Connecticut, has permitted its art collection to be displayed in a number of venues across Ireland this year.
The unique collection aims to "strengthen the deep cultural connection between Ireland and its diaspora by showcasing the world's largest collection of Great Hunger-related art never before exhibited on Irish soil"
The exhibition is accompanied by a program of events including concerts and lectures, for more information and details visit the Cultúrlann Uí Chanáin website here.
Visit this section of their website for more information.
Open Tuesday to Saturday : 10.00 a.m. to 5.00 p.m.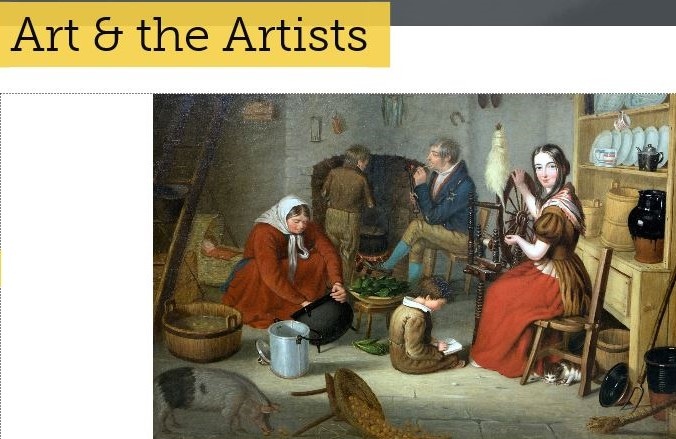 Troubles Art Exhibition in Ebrington
Saturday 19 Jan 2019 - 11:00am to Sunday 28 Apr 2019 - 5:00pm
If you are planning to take a visit to the Walled City a walk across the iconic Peace Bridge during your visit to the Walled City, consider including an extended walk towards the temporary exhibit at Eighty81 in Ebrington Square.
The exhibition features work which capture visual aspects of the conflict & division which have impacted our country's history.
The exhibition forms a part of Making the Future, a major new cultural heritage project from Nerve Centre, National Museums NI, Public Record Office of Northern Ireland and Linen Hall Library. Making the Future is a €1.8m project supported by the European Union's PEACE IV programme that will explore the legacy of the past and create a vision for future change.
Take a look at the programme of events using this link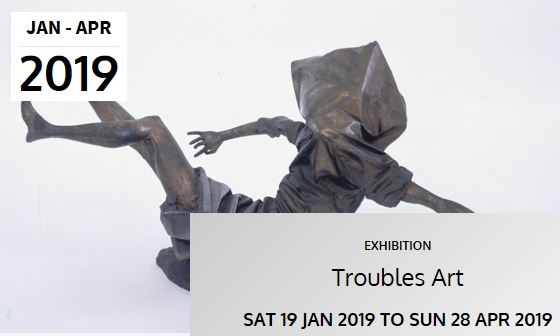 Experience Strabane Drama Festival
Strabane is just a short 20-minute drive from the Walled City and has lots to explore, the annual drama festival takes place from Friday 15th March to Saturday 23rd March in The Alley Theatre.
Featuring performances of work by J B Keane, Frank McGuinness, Oscar Wilde and more.
For more information on the full event schedule and ticket options visit the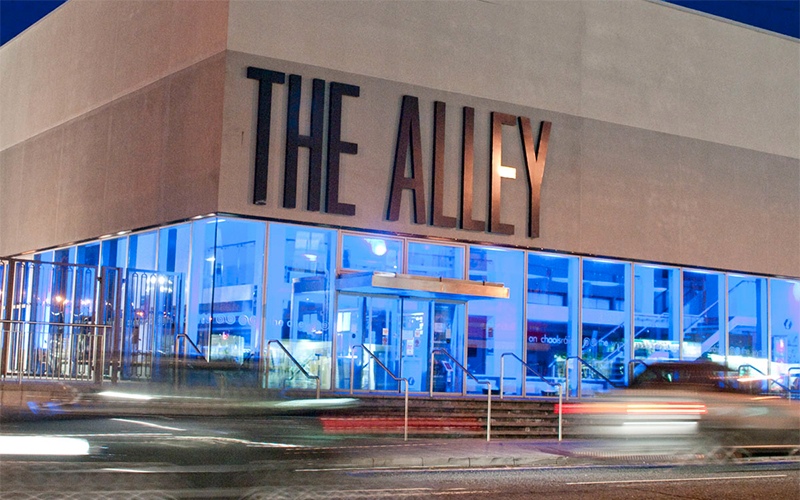 Explore the golf courses in our local area
Stay in Derry and the world of golf is right at our doorstep - Bishops Gate Hotel is located within "chipping distance" of many golf courses!
Perfectly positioned for golf enthusiasts, our location provides convenient access to over 20 golf courses within an hour's driving including Ballyliffin (host of the Irish Open 2018), City of Derry, Foyle Golf Centre and Royal Portrush (host of the 148th British Open in 2019).
Check out the video below, recently produced by Discover NI to promote Golf Tourism in Northern Ireland:
If you would like assistance with arranging golf during your stay with us contact our Reception or Concierge Teams by calling (028) 71140300 or complete an enquiry form using the link here and we will endeavour to help.
Play on Ireland's extraordinary coastline, stay in our extraordinary city.